OUR SERVICES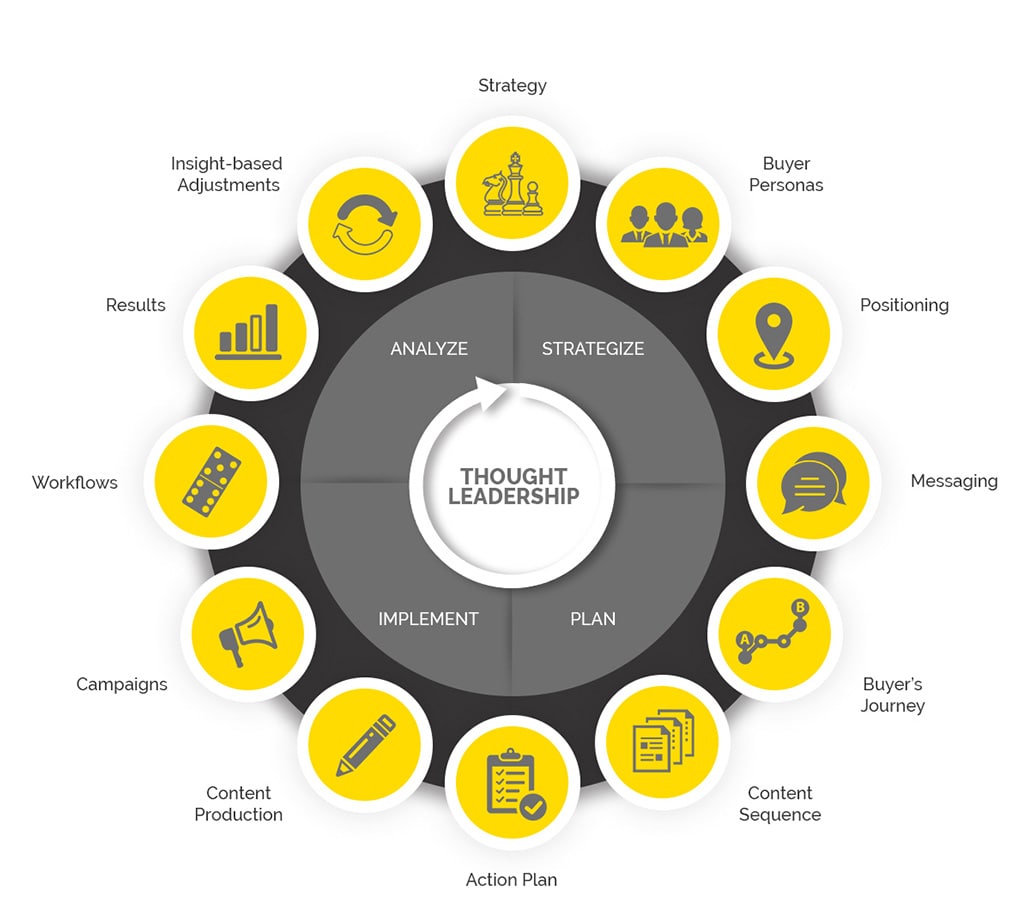 Proven Process Provides Measurable sales results
A hallmark of great marketing is thought leadership. Smart companies communicate with their marketplace not by talking incessantly
about how great their products and services are, but instead create useful content that shows they understand their buyers' issues and problems.
This thought leadership-based content can take many online forms such as ebooks, blog posts, white papers, client success stories,
videos, and webinars.
The problem is that the expertise required for content production lives with some of the most expensive and busiest resources in the
company (product marketers, product managers, and product specialists).
How can we avoid putting pressure on those resources, optimize their time, and free up their schedule so they can focus on core
activities? This is why we created our thought leadership process that provides short-term measurable sales results.
How can Inspira Strategies increase the credibility of my company on the market ?
By providing you with a thorough knowledge of who your buyers are, the problems they face, and the journey they follow to solve these issues. Therefore, when you will be in contact with them, you will invoke the right action. Credibility has a lot to do with saying the right thing at the right time and the right place.
How can Inspira Strategies help my company accelerate its growth ?
Inspira Strategies is specialized in thought leadership strategies and campaigns, which follow prospective customers on their journey from suspects to prospects to qualified prospects and, finally, to clients. Our approach is based on proven strategies, tools, and execution. We have already helped many major high-technology companies and startups improve their ROI.
How will Inspira Strategies quickly understand my products and technology ?
Our team has extensive technical knowledge of numerous high-tech industries due to more than 30 years of combined experience
working with some of the world's biggest technological players (Intel, Cisco, Qualcomm, Nokia, and Siemens to name just a few).
How can Inspira Strategies help bring short-term sales results to my company ?
In addition to our strategist skills, we have the ability to qualify leads, develop business opportunities, and close sales deals for your company.
Is a thought leadership strategy only suitable for large companies ?
No, we have had great success with small companies too. This is because the investment required to support a thought leadership strategy is not proportional to the size of the company, but to the size of the target market.